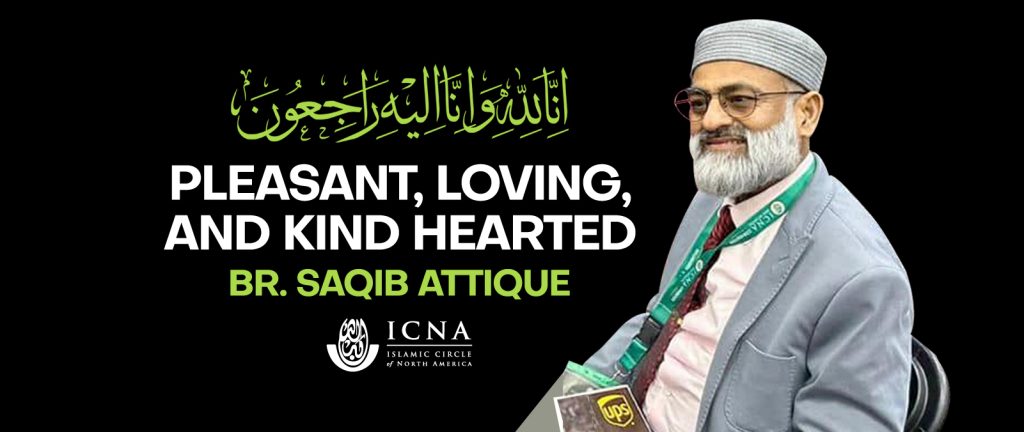 All Praises are for Allah Lord of all that exists and peace and blessings of Allah be on His final Messenger and his household.
Saqib Attique popularly named as "Wonder of HHRD" and "One Man Army" by his colleagues and friends was born on Sep-1974 in Pakistan. With the philosophy of "do good until I no longer can," Saqib Attique continued his humanitarian work and fulfilled his role as Assistant Director of Development team, HHRD Helping Hand for Relief and Development, USA until his last days even with a series of serious health setbacks. Moreover, he was Program Manager of Children with Disabilities and Physical Rehabilitation, facilitator of HHRD operations in Haiti Lead, Regional Manager New Jersey, Promotional Manger of Marketing and National Conference Lead. Upon reflection on how one man could make such a positive difference in so many lives, those who knew him best identify qualities that were interwoven in the fabric of his being. A tireless work ethics that seemingly allowed him to bend space and time. An unshakable faith in Allah who calls us to a life of service to others.
Saqib Attique had an uncanny ability to find happiness in his daily activities and his pleasant personality was contagious to everyone he met. A warmth and kindness that when you spoke to him, he made you feel like you were the most important and beloved person in the world. He wasn't trying to win any popularity contests but lived a life of purpose by helping distressed humanity through welfare work.  He was making difference and changing lives of many by dedicating his life for Islamic movement, supporting fund raising activities, collecting donations, organizing refugee camps. His positive work has inspired a lot of younger generations and motivated them to participate in community services. One of his biggest achievement was starting 1st Mid Atlantic Regional convention as his everlasting charity.
At the age of 48, on Dec 9, 2022 the Muslim community mourned the tremendous loss of Saqib Attique who fought a courageous battle of kidney failure.  Inna Lillahi wa inna ilayhi Raji'oon. To Allah we belong and to him we must return. Although, he battled chronic and debilitating illnesses for several years but he rarely talked about his challenges and always showed courage and patience. He left a legacy of Islamic Movement workers which is filled with selflessness, unconditional love, courage, commitment, compassion, standing for truth and pure dedication. He will be remembered forever for his everyday acts of kindness, commitment to working in the path of Allah SWT and in the service of those in need. He dedicated his life as a giver and more importantly he was extremely generous. One cannot describe the extent of loss that the Muslim community has felt with his departure. He will always be surrounded in the special prayers by the loved ones and they will continue to honor his legacy.  Although he left this world but his loving heart has left a beacon of light for all Muslim Community.